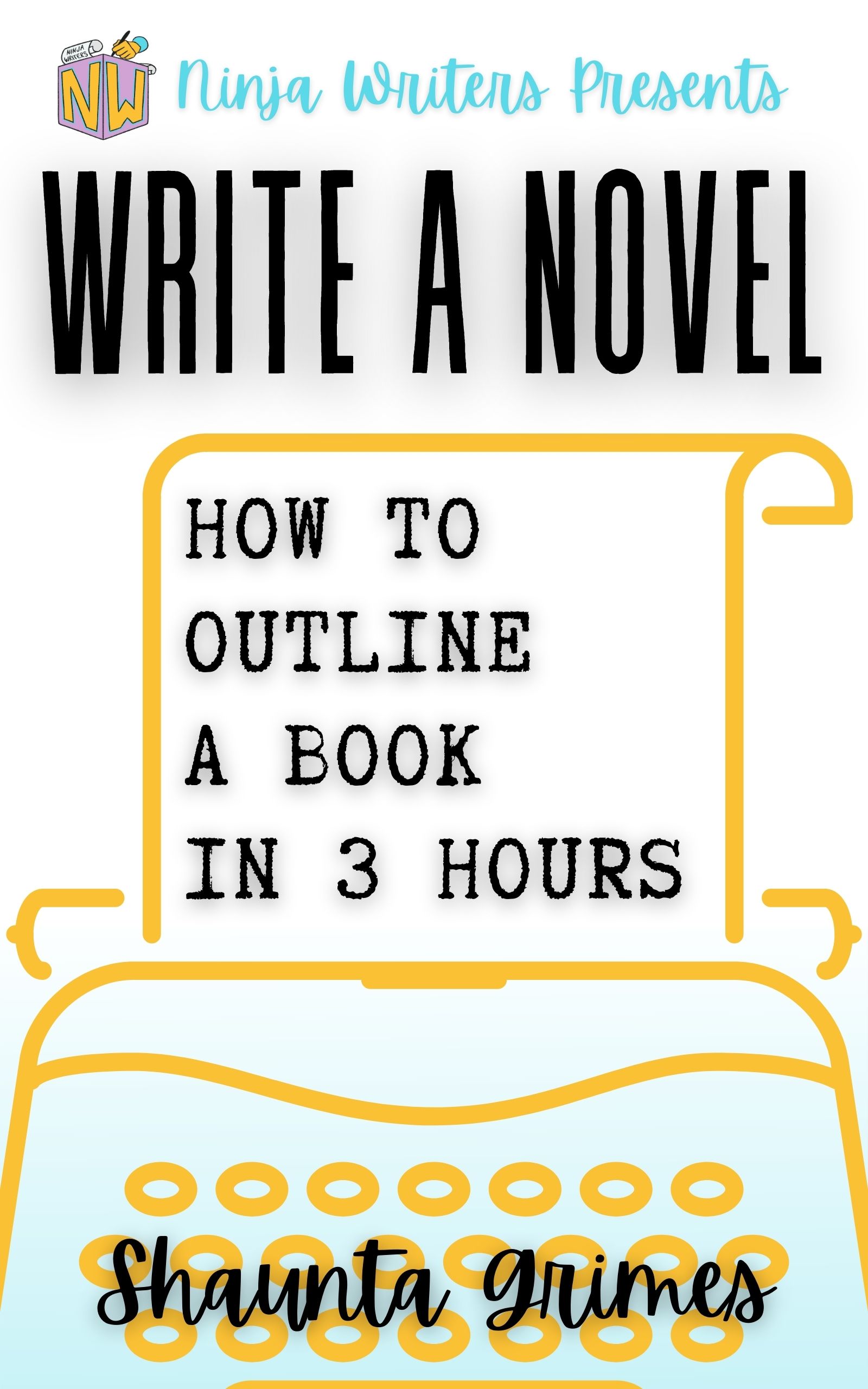 Can you really outline a whole book in three hours?
Thousands of Ninja Writers have done it. And yes--so can you! This method is not only effective, it's fun. You'll never worry about the blank page again!
An outline, or plot, is really just a roadmap through your story. A flexible roadmap. One possible route. There might be detours, once you start writing. You might take side trips you didn't even see coming.
But your roadmap helps you make sure you're always headed in the right direction. Even diehard pantsers need to know where they're going, if they want to actually get there.
This three-hour method for outlining a book is my exact method for making sure that when I start writing a story, I finish it. I'm excited to teach it to you.
You'll learn how to:
- Go from the spark of an idea to five key plot points.
- Expand your key plot points into 30 or 40 scenes.
- Use those scenes to write a fast zero draft.
If you're ready to actually write that book, this is the first step!